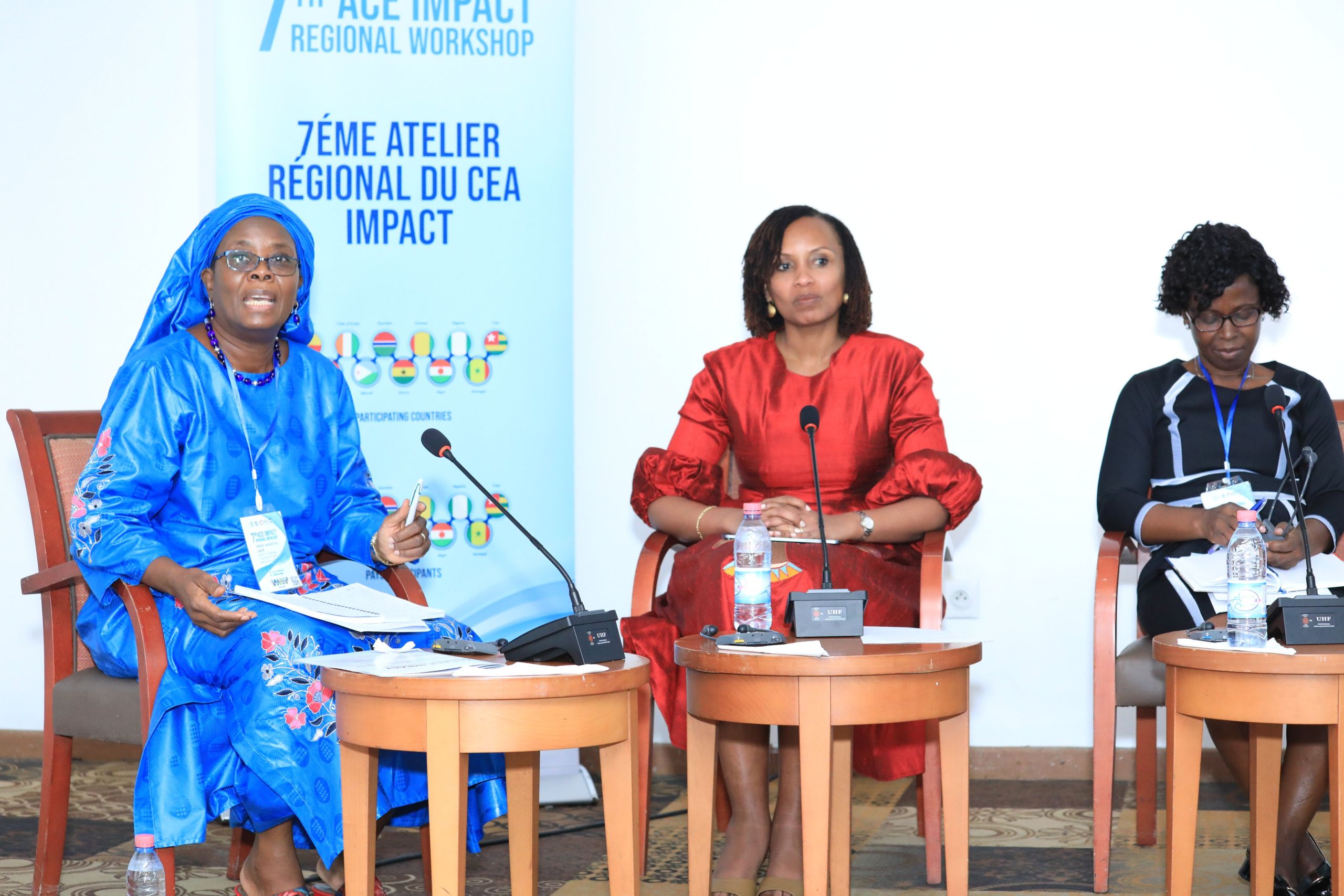 The 7th Regional Workshop of the Centres of Excellence for Regional Impact (ACE Impact) opened its doors on Tuesday 14 June 2022 in Cotonou-Benin.
Several activities are on the agenda of this workshop which aims to be a platform to exchange information on the respective programmes of the Centres of Excellence and to forge partnerships to ensure the successful implementation of the project for the benefit of African students and professors, scientific research, industry and other key sectors of the economy.
These activities include a session on policies and practices to improve the participation and retention of women in Centres of excellence.
Dr. Soro Nahoua, who is in charge of monitoring and evaluation of the ACE-ENSEA project, took part in the session by sharing the experience and activities of ENSEA in Abidjan in favour of gender.
The strategies of ACE-ENSEA to encourage statistical training among young girls are diverse, including an awareness campaign towards young girls in science studies to statistical training, training of candidates for the competitive examinations at the engineering level, donation of computers to the winners of the ISE and ITS examinations as well as the Ladies for mathematics project, the main objective of which is to understand the reasons for the school orientation of young girls and to raise awareness of the opportunities of STEM fields of studies.
#CEA_ENSEA #7thACEImpact #ACEImpact #he_ACEProject