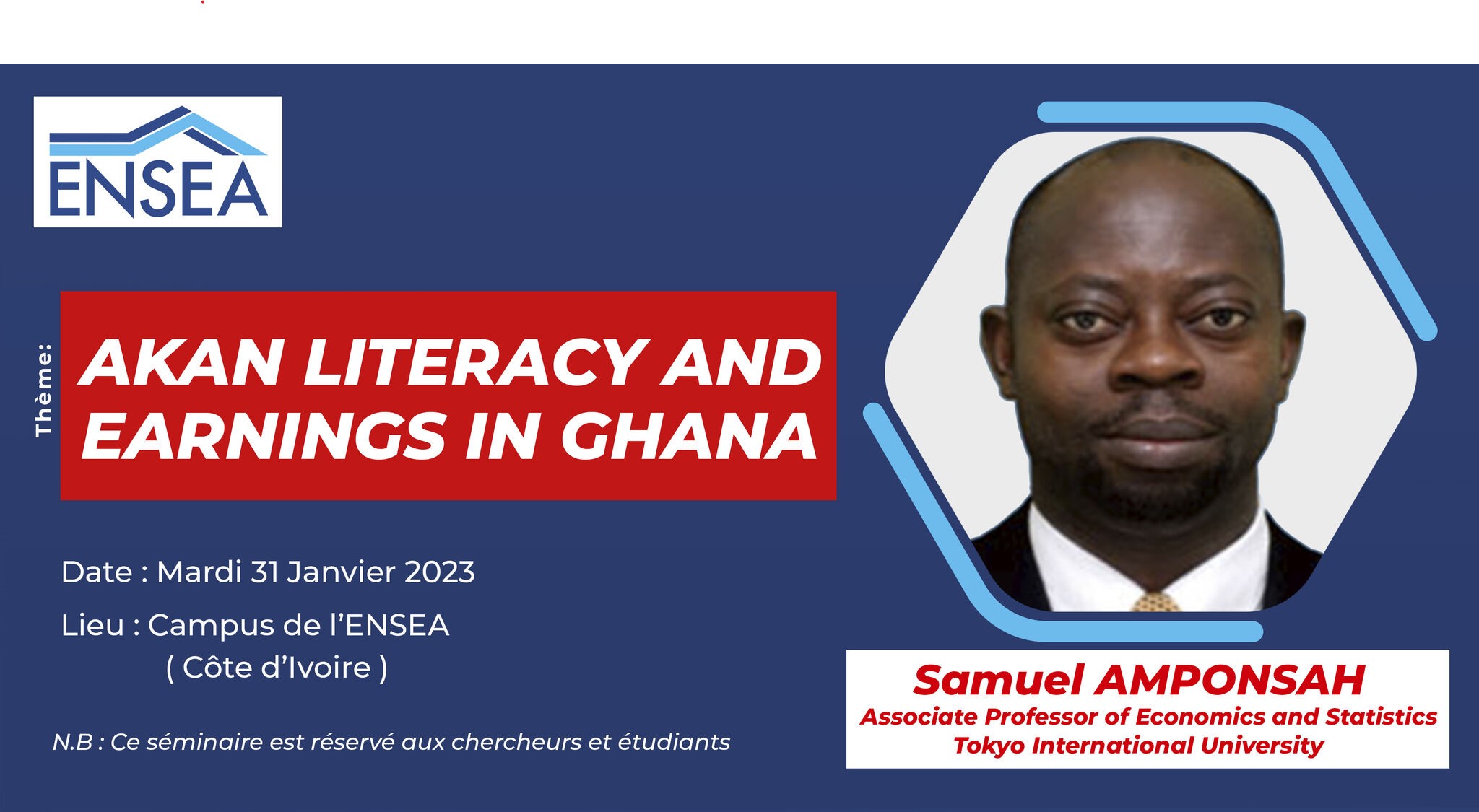 The Department of PhD Training and Research of ENSEA Abidjan is organizing a doctoral seminar with the theme "𝗔𝗸𝗮𝗻 𝗟𝗶𝘁𝗲𝗿𝗮𝗰𝘆 𝗮𝗻𝗱 𝗘𝗮𝗿𝗻𝗶𝗻𝗴𝘀 𝗶𝗻 𝗚𝗵𝗮𝗻𝗮", on Tuesday 31 January 2023 on the ENSEA campus.
This activity will be facilitated by Mr. Samuel AMPONSAH, High-Profile Professor from the International University of Tokyo (JAPAN).
For more information: https://lnkd.in/e5qmqwEZ
Schedule :
✅Monday, January 30, 2023: Presentation of scholarship opportunities at the International University of Tokyo and in Japan in general.
✅Tuesday, 31 January 2023:
Presentation of a paper entitled "Akan Literacy and Earnings in Ghana".