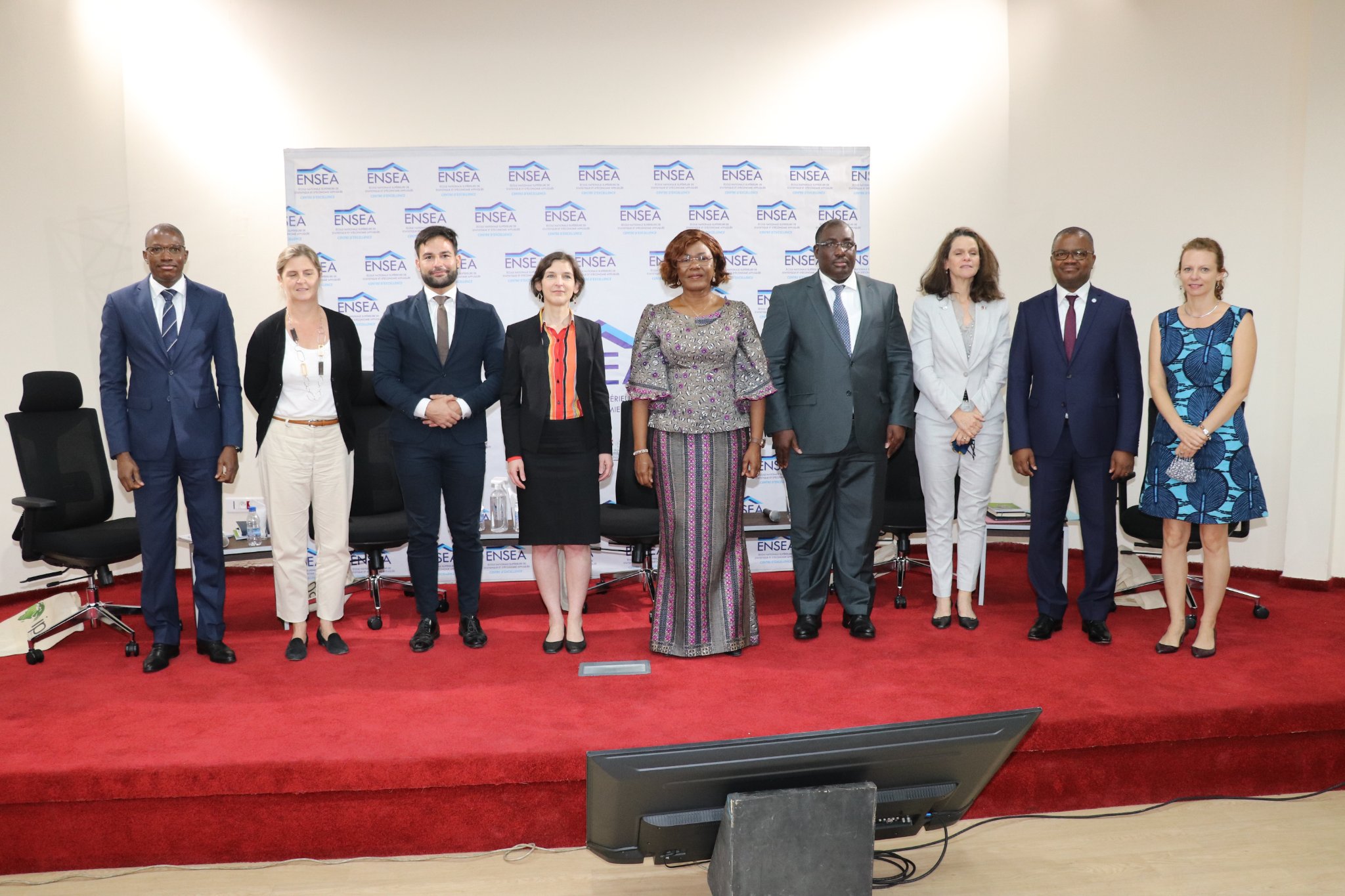 On Friday, May 13, 2022, Ms. Nialé KABA, Minister of Planning and Development, and Minister in charge of the Ecole Nationale Supérieure de Statistique et d'Economie Appliquée (ENSEA) of Abidjan opened a conference on the theme: "Impact Assessment: Good practices for a better efficiency of development policies in Côte d'Ivoire"
Co-organized by the Ministry of Planning and Development and through ENSEA and Innovations for Poverty (IPA), this conference is a great opportunity through the sharing of experiences that will further inform on the issues in evaluation and help in the successful implementation of public policies said Ms. Minister during her opening speech.
According to Mrs. Nialé KABA, the government has decided to engage in a process of institutionalization of public policy evaluation and this is reflected through the continuous strengthening of a legal and regulatory framework in this area.
In the same vein, in September 2021, a draft law on public policy evaluation, developed in a participatory manner with the contribution of all actors in the national ecosystem of public policy evaluation, was adopted by the government. On this occasion, the Minister thanked the development partners, who have mobilized and committed themselves alongside Côte d'Ivoire for the promotion of the evaluation culture.
In her presentation, Ms. Annie DUFLO, Executive Director of Innovations for Poverty (IPA), added that this activity aims to provide food for thought to implement the spirit of the law and the government's initiative.
Innovations for Poverty Action (IPA) is a nonprofit research and policy organization that creates and shares evidence, while enabling policymakers to use evidence to reduce poverty.
A panel on impact assessment featured experts such as:
𝗠rs 𝗔𝗻𝗻𝗶𝗲 𝗗𝗨𝗙𝗟𝗢, Executive Director of IPA
𝗠rs 𝗖𝗼𝗿𝗮𝗹𝗶𝗲 𝗚𝗘𝗩𝗘𝗥𝗦, Director of Operations for the World Bank in Côte d'Ivoire, Benin, Togo, and Guinea
𝗠r 𝗠𝗮𝗿𝗰𝗲𝗹𝗶𝗻 𝗖𝗜𝗦𝗦𝗘, Director General of Planning and Poverty Reduction, Ministry of Planning and Development (Côte d'Ivoire)
𝗗𝗿 𝗛𝘂𝗴𝘂𝗲𝘀 𝗞𝗢𝗨𝗔𝗗𝗜𝗢, Director of ENSEA Abidjan (Côte d'Ivoire)
The Director of ENSEA was delighted with the choice of his institution for the organization of this conference. ENSEA, as an African Center of Excellence in the field of statistical training, is a national public institution whose vocation is to ensure the training of statisticians from French-speaking African countries